Reconfigure, rework, renew!
First Floor (including Kitchen)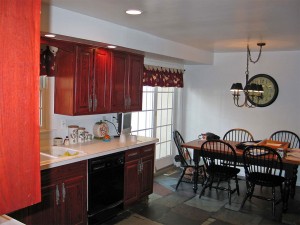 〈 BEFORE
The formal living room was rarely used by this family of four. The entry hall was congested when guests arrived and the kitchen table in the small kitchen blocked access to the deck.
---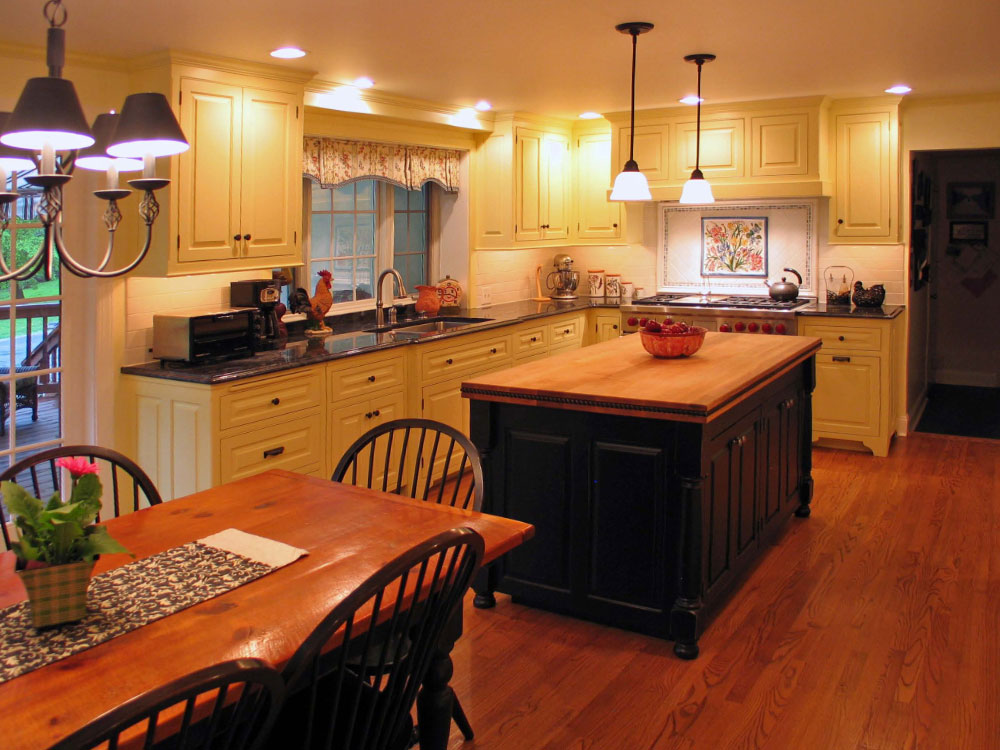 AFTER 〉
The first floor den was converted to the living room and the remainder of the first floor was renovated. Now, the formal entry is spacious and the new dining room can hold large gatherings. The kitchen is full of light thanks to a new bay window and the room easily accommodates food preparation, family meals and relaxing.