Bring new life to the home you love!
Enclosed Porch Addition
〈 BEFORE
The owners of this historic inn and restaurant were increasing the lounge area and adding a spa to the inn's amenities by expanding into an open porch.
When we were brought into the project, the old porch columns and railings had been removed and a solid concrete foundation had been poured. The contractor asked for direction with details for the exterior facade.
---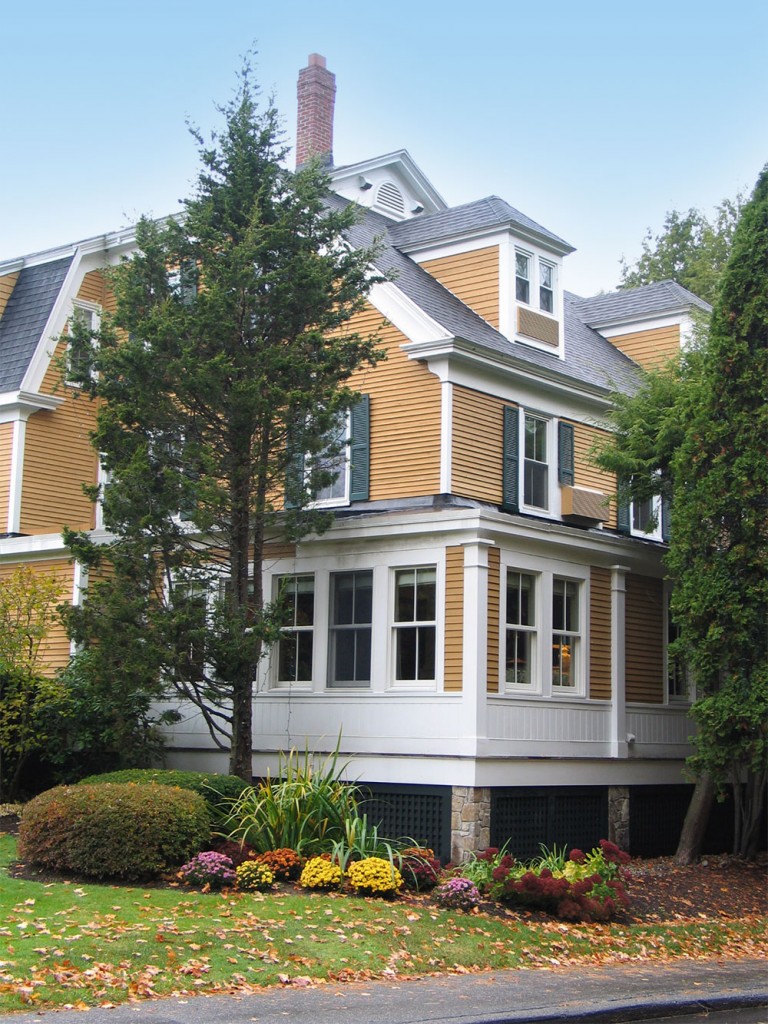 AFTER 〉
Since the original structure was a front porch, we detailed the addition to resemble a porch that had been enclosed.
Evenly spaced porch columns, with a low paneled wall between them, echo an old porch structure.
The solid foundation was broken up visually by applying lattice panels and stone veneer piers to support what appears to be the old porch floor.
Siding between the new windows and columns ties the new structure to the old.